What's not to love about the Sunshine Coast? Sunny days, mild winters, ocean breezes and sandy beaches stretching from Caloundra to Noosa. That's not to mention the stunning backdrop of the Hinterland: Lush rainforests, secret hideaways, national parks, and flowing waterfalls all dotted with country towns and cafes. Tonnes of things to do, exceptional scenery and the weather to enjoy it all in… you get it, the Sunshine Coast is great.
The southern states seem to agree. The latest statistics from the federal budget indicate Queensland is expecting an additional 41,000 people to migrate to Queensland from other states. It seems that the pandemic served as a catalyst for change. For some, the realization that working from home can be extended indefinitely and since 'home' can be anywhere why not somewhere like the Sunshine Coast? For others, it propelled plans to make the move earlier than they otherwise would have.
In any case, the long-touted sea and tree change move is appealing to interstate markets. If you're planning a move to the Sunshine Coast or taking a look at which areas may be of interest here are four suburbs that we love and couldn't recommend enough… and one more for luck.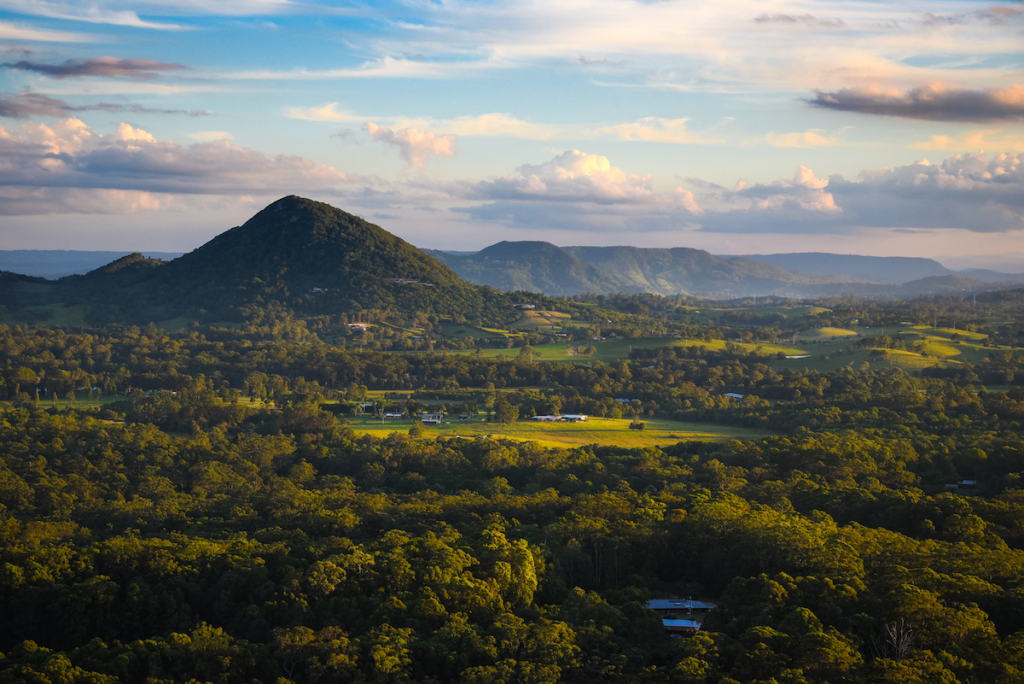 Tree Change to Cooroy
Median house sale price: $900,000 | 33.3% growth over 12 months
What's to love?
Okay so we're biased – our office is based here so we are huge fans. From the bakeries, and cafes to the pubs and of course, the characters that make up our community. But for outsiders looking in you can expect to enjoy a quiet slice of country living with a nod of the hat to Australia's rich history and also quality woodwork. Settled in the late 1800s as a camp for sawmill workers, the town then prospered further when the railway arrived which proved a boon for the timber and surrounding dairy industry.
Surrounded by lush rolling hills, Cooroy, like most Noosa Hinterland towns, is still deceptively close to all the conveniences that make it so appealing.
An hour and a half from Brisbane, 24 minutes to Noosa's main beach and 30 minutes from Maroochydore, Cooroy is uniquely positioned to feel like a small country town but with bigger city conveniences only minutes away.
Cooroy comes into its own when you start exploring closer to the town. A few speciality shops, an IGA, the Butter Factory and Copperhead brewery all make the town itself super livable. Venturing further abroad we recommend exploring; Noosa botanical gardens, Lake MacDonald, Noosa Everglades and a small hike up Mt Tinbeerwah to take in the rolling surroundings.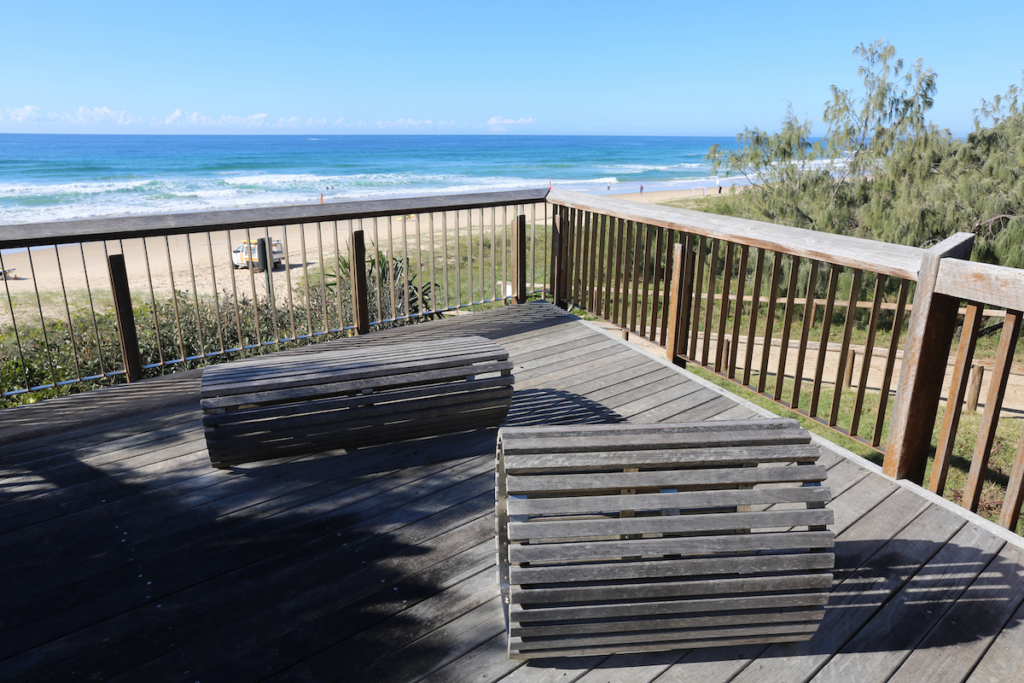 Sea Change to Peregian
Median house sale price $1,487,500 | 40.4% growth over 12 months
What's to love?
Peregian Beach encapsulates the coastal lifestyle perfectly. Long sandy beaches, surf, beachside cafes and community feels. Part of the Noosa Biosphere, Peregian Beach is surrounded by natural abundance, boasts all the conveniences that you'd expect from a thriving Sunshine Coast region and offers both locals and tourists something special. The beating heart of Peregian Beach is the Village Square. Head here for delicious eats, speciality shops and much more. Peregian Beach has somehow managed the amazing feat of maintaining its small community feel despite being an 'X' on the tourist map, the best part is the genuine welcome you'll feel whenever you drop in.
The Peregian markets, a day on the beach, visiting Lake Weyba or an easy climb up Emu Mountain are just some of the draw cards here. For those looking for a sea change, Peregian Beach ticks all the boxes.
Tree Change to Eumundi
Median house sale price $1,470,000 | 81.8% growth over 12 months
What's to love?
Eumundi needs no introduction, famed for its markets, art galleries, speciality shops, hikes and charming pubs. This leafy suburb has experienced significant property value growth recently with increases expected to continue. Eumundi is a township worth visiting and certainly worth living in. A stone's throw from the A1 highway, an easy stroll to the rail line for the Brisbane commute and only 15 minutes from Noosa main beach – Eumundi boasts a lot of conveniences.
Need to get a feel for the area? Try a wander through the markets, visit the Berkelouw book shop, grab a coffee or sip on a cool beverage at the Imperial Hotel. It's hard not to fall in love with the village and your imagination will run wild as you'll inevitably envision your life here.
Eumundi embodies the term tree change perfectly.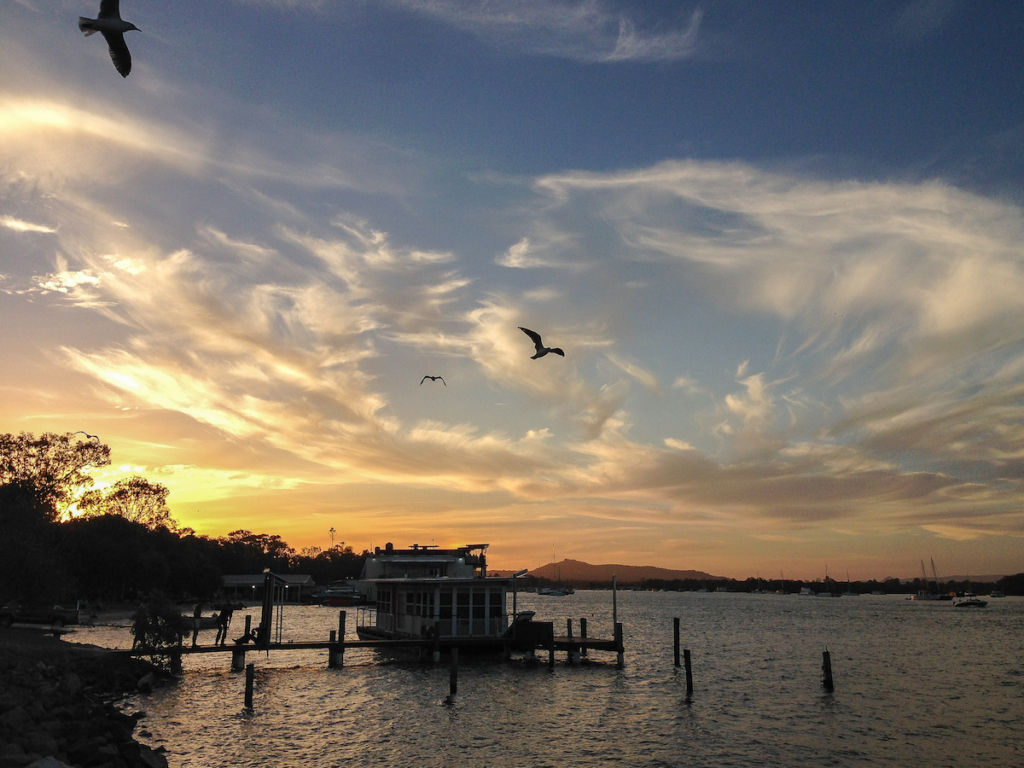 Sea Change to Tewantin
Median house sale price | $960,000 27.6% growth over 12 months
What's to love?
One of the earliest settled towns in Noosa, Tewantin is a lesser-known area for visitors but a great place to get acquainted with. This small, friendly village has a strong family focus and a low-key tourism vibe. Nestled on the Noosa River, Tewantin also serves as the main vehicle access point for adventurers heading north to Double Island Point. Our advice is to explore the river bank, maybe drop a fishing line, take in the local markets, and sample a few cafes & restaurants. This little gem of town will quickly reveal herself and you'll fall in love in no time. If you're keen to stretch your legs remember that you're surrounded by an abundance of nature here as well. Mountain bike trails, hikes and friendly little villages like Cooroy are mere minutes away.
One more for the road….
Worth a look -Gympie
Median house sale price $450,000 | 33.5% growth over 12 months
What's to love
Gympie has been opened up to the rest of the Sunshine Coast thanks to a recent highway upgrade and there's one more to come. The upgrades will allow for a shorter commute to the Sunshine Coast around 45 minutes or so to Maroochydore. Gympie is an old town founded during the gold rush of the 1860s. Today Gympie is considered a bit more of an up-and-comer but still retains much of its 'yesteryear' charm.
Gympie serves as the gateway to the beautiful Mary Valley and Rainbow beach. So, if you're up for a drive head southwest through the Mary Valley and stop in at the plethora of beautiful little villages like; Imbil, Kandanga and Kenilworth. Or, if you're heading east visit iconic Rainbow Beach, Tin Can Bay and the Carlo Sandblow.
Popular eats like SoMa SoMa and Kingston House Restaurant have sprung up in the town and they're certainly creating a new atmosphere in Gympie that makes it worth the trip and worth considering living there if you're in the market.
Looking back at the last few years you can hardly be blamed for wanting to escape city life. The Sunshine Coast has hundreds of small towns, beachside villages and nooks worth exploring and falling in love with. If you're getting itchy feet and the Sunshine Coast 'feels right' – make sure you reach out to us at Countryside Realty Noosa – we'd love to show you around our neck of the woods.
Sources/ further reading